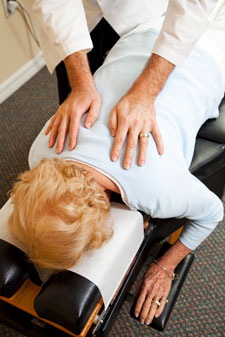 Given the in-pain, pop-a-pill mentality that's so prevalent in the United States and elsewhere around the globe, abuse of opioids is a big problem. Opioids are a class of drugs that include heroin, (illicit) and legal ones such as oxycodone, codeine, morphine and others. In 2014, over 14,000 people died as a result of overdoses that involved various opioids.
A Need for Natural Relief
According to "Chiropractic: a Safer Strategy Than Opioids," a white paper prepared by the Foundation for Chiropractic Progress, the opioid use/abuse epidemic must be addressed. In the paper, it states, "The Unites States has awakened on every level to the crushing impact of the opioid use/abuse epidemic. Calls have come from the Centers for Disease Control and Prevention (CDC), the Food and Drug Administration (FDA) and the Institute of Medicine (IOM) for a shift away from opioid use toward non-pharmacologic approaches to address chronic pain."
As it recognizes the need to move away from dangerous painkillers, the CDC announced in March 2016 a new set of guidelines to decrease the use of opioids for chronic pain management.
A Drug-Free, Effective Solution
As prescription drugs such as opioids can have terrible side effects and the potential for abuse, we encourage you to consider chiropractic as an excellent alternative. Chiropractic is a noninvasive, nonpharmocological approach to chronic pain. Regular chiropractic adjustments, which help to reduce nervous system interference, can help diminish pain.
If you're experiencing pain, we want you to know that chiropractic represents a safe and natural alternative to prescription medications. Contact us today to schedule an appointment with our Midtown NYC chiropractor and start feeling better.