Webster Technique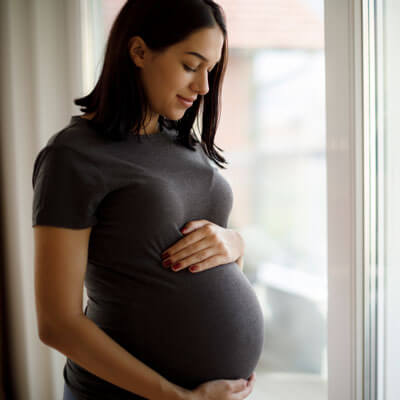 Chiropractic care during pregnancy is vital to the normal physiological function of both the mother and baby throughout pregnancy and birth. More women are discovering the many benefits associated with chiropractic care. The Webster Technique has become an important part of that process.
What Is the Webster Technique?
Chiropractor Dr. Larry Webster developed the Webster Technique in the 1980s. After watching his daughter's struggles to give birth, he knew there had to be a better way to adjust pregnant moms. He developed a specific sacral analysis and Diversified adjustment to be used throughout pregnancy to reduce the effects of sacral misalignment.
Webster follows a specific sequence of moves during adjustment. The procedure is also gentler than other adjustments. Special tables and pillows are used to support and comfort mom.
The Webster Technique has been taught in the ICPA Certification Program since 2000. It has become a familiar term in the pregnancy and birth conversation. Families are looking for chiropractors who are proficient in this technique to support a more comfortable, safer and easier birth.
An Affinity for Pregnant Moms and Children
Dr. Shire became certified in pediatric chiropractic while in chiropractic school. His wife was pregnant at the time, and she received regular adjustments throughout her pregnancy. He realized how much this care made her pregnancy and delivery easier.
He later decided to get his Webster certification to help his pregnant moms have the best outcomes possible. After all, if Mom is happy, everyone in the family is happy!
How Can It Help Me?
Making adjustments to the pelvis can relieve the discomfort that accompanies pregnancy. The Webster method allows us to determine if there are problems with the sacrum, psoas muscle and pelvic ligaments. We can then adjust the pelvis and align the mother's spine, so the baby can move into the most ideal position, allowing mom to be more comfortable.
Still Have Questions? We'd Love to Speak with You!
If you're interested in learning more, please contact our Midtown NYC practice today—we can't wait to help you experience the best possible pregnancy.

Webster Technique | (212) 752-6770