Patient Reviews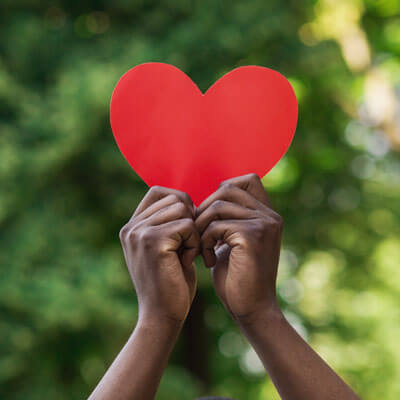 At Dr. Robert Shire we love when patients share with us their feedback and comments after chiropractic care. Please read our patient testimonials below to see what other people have achieved through their tailored treatment plans with us.
Share your stories too! Click here to send us your feedback so that we can help to spread the word about the benefits of natural chiropractic care.
For more information or to schedule an appointment, contact us today.
CONTACT US »


Professionally competent and a pleasure to deal with. Ana in the front office was a total gem! Went the additional mile to help me in a number of respects.

Amazing first time experience. Will be back soon. Thank you!

Great experience. I was accommodated with a last-minute appointment and felt listened to and given excellent care. My back felt better after one visit and we discussed a long term plan to keep me injury free. I highly recommend.

Dr Shire is a true professional and has helped me immensely in just two sessions.

This was my first experience and it was great!

Incredible experience! Thank you so much.

The environment in the office is not only professional, it is very friendly, courteous, and rather uplifting.
Dr Shire was highly recommended; upon my visit he and his staff more than exceeded my expectations. With his calm, neutral, authoritative manner, Dr. Shire put me at ease and guided me through various aspects of possible source of my back pain. He took his time, while being efficient; impeccable.
- Mark S.
Beyond grateful to have been referred to Dr Shire. From the moment I entered the office I knew I was where I am suppose to be. My adjustment was euphic and I finally feel I am coming back to myself. From introduction to receiving care, Dr Shire is exceptionally thorough in his practice and wholeheartedly cares about his patients' wellbeing. If you are in need of a body alignment & adjustment, search no more; Dr Shire may be the chiropractor you have been looking for.
- April S.
My experience with Dr. Shire was exemplary. He was attentive, knowledgeable, easygoing and practical. After visits on two successive days, my lower back felt enormously better. He and his staff were absolutely superb. I would not hesitate to go back to them or recommend them to anyone.
- Alan E.
I walked out of my first appointment already feeling an improvement! My hips feel more opened, and my posture straighter. I'm excited to see the further progress by seeing Dr. Rob again.
- Caitlin O.
It was amazing. I was able to make an appointment for the day after I was told about Dr. Shire. And it was at 8:30 am so I could come early, get treated and get home for the work day! Plus the sincerity, decisions, treatment and follow-up the next day was unprecedented.
- Jaqueline P.
I've been seeing Dr. Shire for chiropractic care throughout my pregnancy. My visits have helped a lot with lower back and hip pain, as well as getting and keeping my body in ideal alignment throughout pregnancy. Dr. Shire and everyone in the office are super friendly, warm, and accommodating. It's a very relaxing and healing environment.
- Emma K.
Dr. Shire is amazing! I was referred to him by my midwife because I was 38 weeks pregnant and my baby wasn't in an optimal position (baby was head down but sunny side up). Dr. Shire was very gentle yet effective, I always left the office feeling better not only physically but mood wise as well; he has such good energy and great bedside manner too. After just a couple of weeks of treatment my baby arrived, and thanks to Dr. Shire he was in a much better position, so labor was smooth and fast. I now began seeing him for postpartum body alignment, that has been very helpful too. He's by far one of the best health professionals I've ever had.
- Monique R.
Very thorough and thoughtful. I really appreciated the explicit and high level of personal care by Dr. Shire.
- Michael M.
I absolutely love the practice of Dr. Shire, he has helped and continued to help me recover from my injuries. In addition the staff amazed me from day one. Everyone is kind, patient, and truly care for all patients who walk through their doors.
- Sara L.
Dr. Shire is very knowledgeable, intuitive, trustworthy, and sincere. I was diagnosed with a degenerative disk/arthritis in my neck. I had no mobility in my neck, but within a few adjustments I regained full mobility back. He makes me feel like a family member. Takes his time through the process. He actually cares! When I saw Dr. Shire for the first time, he called me late evening to see how I was feeling. Very uncommon in a doctor. I could not believe I got a call from him!!…He's my chiropractor for life.
- Jody N.
I saw Dr Shire for a back pain problem that I had for a few weeks. Within the first visit, my back was feeling a lot better. I was so impressed with his treatment that I referred my entire office staff to him. I am extremely grateful for his care and treatment.
- Yvette L.
Dr. Shire has helped me tremendously with my headaches and neck pain. Since seeing him my headaches have subsided substantially and I find my focus and energy to be much better. He listens to complaints and takes the time to treat individual issues. I am very happy with the treatments as well as Dr. Shire's outlook on living an overall healthy lifestyle.
- Pam K.
I had never seen a chiropractor before. Dr. Shire made me feel comfortable and is extremely knowledgeable about what he does. Relieved my neck and upper back pain, I'm a regular patient now. I never realized how many different symptoms can be treated by chiropractic care. Dr. Shire has a great energy about him and the office is beautiful! Go see him.
- Kate J.
Dr. Shire is the best of both worlds. A consummate pro who is at the top of his profession AND an amazing person who really cares about his patients. I have been seeing Dr. Shire for a few months for a chronic neck issue, and already I'm back to the activities like yoga that I love so much.
- Loi J.

Patient Reviews | (212) 752-6770