Patient Reviews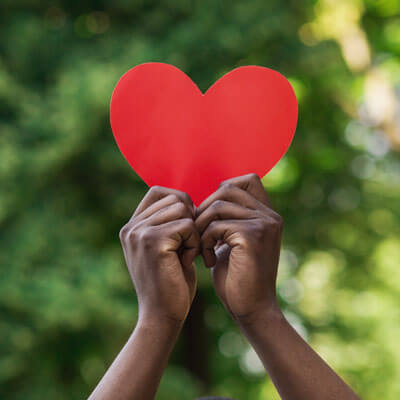 What others say about chiropractic care can help you make the right health care choice.
Review a selection of our patient testimonials below and please contact our office if you have any questions.

I've been seeing Dr. Shire for chiropractic care throughout my pregnancy. My visits have helped a lot with lower back and hip pain, as well as getting and keeping my body in ideal alignment throughout pregnancy. Dr. Shire and everyone in the office are super friendly, warm, and accommodating. It's a very relaxing and healing environment.
- Emma K.
Dr. Shire is amazing! I was referred to him by my midwife because I was 38 weeks pregnant and my baby wasn't in an optimal position (baby was head down but sunny side up). Dr. Shire was very gentle yet effective, I always left the office feeling better not only physically but mood wise as well; he has such good energy and great bedside manner too. After just a couple of weeks of treatment my baby arrived, and thanks to Dr. Shire he was in a much better position, so labor was smooth and fast. I now began seeing him for postpartum body alignment, that has been very helpful too. He's by far one of the best health professionals I've ever had.
- Monique R.
Very thorough and thoughtful. I really appreciated the explicit and high level of personal care by Dr. Shire.
- Michael M.
I absolutely love the practice of Dr. Shire, he has helped and continued to help me recover from my injuries. In addition the staff amazed me from day one. Everyone is kind, patient, and truly care for all patients who walk through their doors.
- Sara L.
[builder_noteboxborder_color="#44BEDA"]
Dr. Shire is very knowledgeable, intuitive, trustworthy, and sincere. I was diagnosed with a degenerative disk/arthritis in my neck. I had no mobility in my neck, but within a few adjustments I regained full mobility back. He makes me feel like a family member. Takes his time through the process. He actually cares! When I saw Dr. Shire for the first time, he called me late evening to see how I was feeling. Very uncommon in a doctor. I could not believe I got a call from him!!…He's my chiropractor for life.
- Jody N.
[/builder_notebox]
I saw Dr Shire for a back pain problem that I had for a few weeks. Within the first visit, my back was feeling a lot better. I was so impressed with his treatment that I referred my entire office staff to him. I am extremely grateful for his care and treatment.
- Yvette L.
Dr. Shire has helped me tremendously with my headaches and neck pain. Since seeing him my headaches have subsided substantially and I find my focus and energy to be much better. He listens to complaints and takes the time to treat individual issues. I am very happy with the treatments as well as Dr. Shire's outlook on living an overall healthy lifestyle.
- Pam K.
I had never seen a chiropractor before. Dr. Shire made me feel comfortable and is extremely knowledgeable about what he does. Relieved my neck and upper back pain, I'm a regular patient now. I never realized how many different symptoms can be treated by chiropractic care. Dr. Shire has a great energy about him and the office is beautiful! Go see him.
- Kate J.
Dr. Shire is the best of both worlds. A consummate pro who is at the top of his profession AND an amazing person who really cares about his patients. I have been seeing Dr. Shire for a few months for a chronic neck issue, and already I'm back to the activities like yoga that I love so much.
- Loi J.

Patient Reviews | (212) 752-6770