Meet Dr. Robert Shire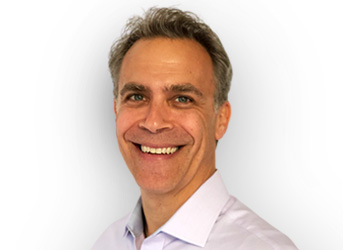 I was drawn to the profession due to my fascination with and respect for the body and its ability to self-heal and achieve optimal performance without the use of drugs or surgery."
Education and Certifications
Dr. Shire became a chiropractor in 1999 after graduating cum laude from Life University in Georgia. He also completed a fellowship with the International Chiropractic Pediatric Association (ICPA) and became certified in the Webster Technique. Although Dr. Shire cares for patients of all ages, he has a particular interest in prenatal chiropractic to help moms-to-be experience the healthy and happy pregnancy they deserve.
More than Back and Neck Pain Relief
Because chiropractic works primarily with the spine and nerve system (the master controller of the body) the chiropractic adjustment can make a dramatic impact on every system of the body. Dr. Shire is passionate about sharing the message that chiropractic can help many people with a variety of different conditions, complaints and symptoms.
Whether he's helping an athlete get out of pain, a baby experience relief from colic or a senior improve their mobility, Dr. Shire provides compassionate, safe and natural care that yields fantastic results for patients across the spectrum.
Living Out Life University's Lasting Purpose
Dr. Shire makes it a practice to live out Life University's Lasting Purpose that was created by Dr. Sid Williams, the founding president of Life University: "To Give, to Do, to Love, to Serve, out of One's Abundance."
In addition to serving others through chiropractic care in the office, Dr. Shire launched On-Site Chiro NYC, a new aspect of his practice that now brings the same high level of chiropractic care he delivers in his Midtown office, on-site to his patients' homes, hotel rooms or even offices.
CHIROPRACTIC CARE »
Family and Hobbies
My family is my grounding — the foundation from which I do everything.
When not at the office, Dr. Shire enjoys spending time with his wife and children. He likes skiing and playing soccer, guitar and bass.
Book an Appointment
Contact Dr. Robert Shire today to schedule an appointment and discover how chiropractic can help you!

Dr. Robert Shire | (212) 752-6770