Perinatal and Chiropractic
It's no surprise that during your pregnancy, you will experience many changes to your body. Physical, biochemical and emotional changes can be irritating and prevent you from experiencing an enjoyable pregnancy.
Pregnancy chiropractic care removes interference in the body, gently and specifically re-aligning the spine to allow for proper function, and can help with many types of pain associated with pregnancy including low back, hip, sciatic, mid-back and neck pain.
Dr Robert Shire is an expert prenatal chiropractor in NYC who is ICPA certified in the Webster Technique, and can help make your pregnancy experience as comfortable as possible.
Through our natural care, we can help moms-to-be have the happiest and healthiest pregnancies possible –
one of our greatest joys!
Top Benefits of Chiropractic Care During Pregnancy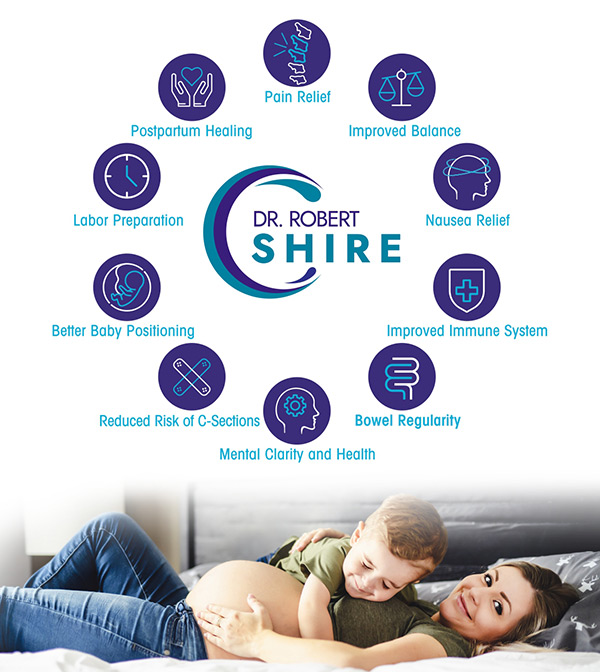 Chiropractic care is highly beneficial during every stage of pregnancy. In addition to relieving pain, chiropractic has many other benefits:
Improves balances
Relieves nausea or morning sickness
Boosts the immune system
Regulates bowels
Promotes mental clarity and health
Fosters optimal baby positioning
Reduces the likelihood of having a C-section or other interventions
Helps prepare for labor
Reduces labor time
Fosters postpartum healing
Who We Help
At our practice, we typically see three types of patients for pregnancy care:
This patient would be a mom who is coming in for either continued chiropractic care once she's already been a patient and becomes pregnant. She knows that keeping her spine and nerve system functioning properly and healthy throughout her pregnancy will allow her to deliver naturally and easily.
The second candidate for prenatal chiropractic would be someone who is not currently a patient, but is referred by their doula, midwife, OB-GYN or primary care doctor. She understands the benefits of getting adjusted throughout her pregnancy in terms of keeping her hips, spine, pelvis and sacrum properly aligned.
So as she experiences the multiple physical and biochemical changes that occur, her body has the greatest opportunity to adapt as those changes take place. The result is easier natural childbirth.
This third type of patient is one whose baby is not in the proper head-down vertex position. She would be referred to us by a doula, midwife, OB-GYN or other healthcare provider. There are many birth presentations:
Transverse lie
Breech
Frontal
Any of these or other positions that are not head-down mean something is not presenting correctly. At that point, Dr. Shire will analyze the mother-to-be for any sort of imbalance she may have in her hips or pelvis, low back or sacral area. Doing so will determine where there may be restrictions that prevent the baby from entering the natural head-down position.
Webster Technique
For over 20 years, Dr. Shire has been using the Webster Technique, pioneered by Dr. Larry Webster. The specific technique applies an adjustment to release the areas of restriction, allowing the mother's body to relax and fall into balance. When this takes place, her baby can slip into the head-down vertex position for natural childbirth.
Dr. Webster started the International Chiropractic Pediatric Association (ICPA), of which Dr. Shire has been a member for more than 15 years. Dr. Shire is certified in chiropractic pediatrics through the IPCA.
Is Chiropractic Safe During
Pregnancy?
Absolutely! Chiropractic is one of the safest methods of care you can receive during your pregnancy. A review of 33 references report favorable results for the use of chiropractic care throughout pregnancy. Read more>>.
Dr. Shire uses gentle chiropractic adjustments, and our practice features a special table with a section that drops away to leave room for the belly.
A Personal Note From Dr. Robert Shire, DC, FICPA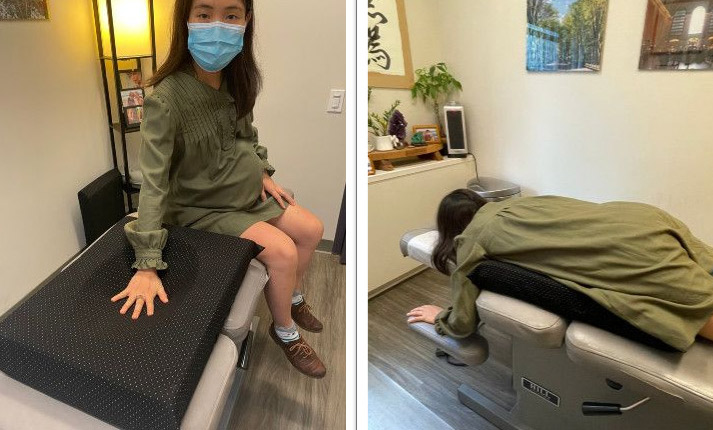 I was in the middle of obtaining my Doctor of Chiropractic degree at Life University, School of Chiropractic in Marietta, GA when my daughter was born. My wife received chiropractic care throughout her pregnancy and delivered our daughter naturally and healthily. I was able to see firsthand how ongoing chiropractic care alleviated many of my wife's uncomfortable symptoms.
That time in my life inspired me to obtain a fellowship in prenatal/pediatric chiropractic through the International Chiropractic Pediatric Association (icpa4kids.org). This has become a passion of mine and continues to be a very special, rewarding focus of my practice.
I invite you to come to my office for a consultation and evaluation to discover how we can work together to make your pregnancy experience as comfortable as possible.
Make an Appointment
We want to help you enjoy the happy and healthy pregnancy you deserve with the help of chiropractic care. Contact us today to schedule a consultation!

Pregnancy Chiropractor Midtown NYC, Manhattan NY | (212) 752-6770