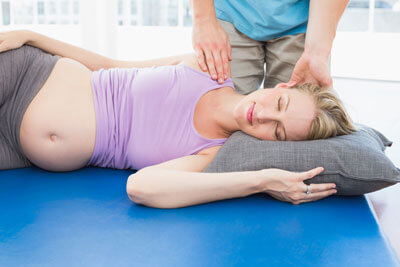 As a Midtown NYC chiropractor who sees all ages and stages of life, Dr. Shire's diverse patient base includes pregnant women. There are many reasons that expecting moms seek out care.
The most common cases are experiencing aches and pains of the musculoskeletal system, such as
Lower back pain
Sciatic pain
Buttock pain
Hip pain
Cervical tension
Mid-back tension
The reasons to see a chiropractor, however, aren't just related to enjoying greater comfort during pregnancy. There's much more you can benefit from!
The Webster Technique
Chiropractic isn't simply focused on relieving your pain, however. It is also a fantastic option for women whose babies are in an improper position for birth. Dr. Shire is certified in the Webster Technique through the International Chiropractic Pediatric Association.
Some people mistakenly think that this technique turns the baby. Rather, it's all about removing areas of misalignment that can prevent your baby from turning head down. Once that blockage is identified, Dr. Shire delivers a comfortable, precise adjustment. In turn, your baby may have a better opportunity to get in the right position for birth.
Discover the Benefits
No matter which trimester you're in, chiropractic care has numerous benefits during pregnancy. These include better balance, bowel regulation, promotion of mental clarity and more. Plus, studies show that chiropractic patients have a reduced likelihood of needing a C-section or other serious interventions during the birthing process. That's something every expecting mother can relate to hoping for.
Have more questions about pregnancy care? Give our office a call!